Crazy for Jane
Jane understands. You understand. We make music for Jane. There's not much more than
what is apparent. Everything else is less than Jane. All you need to know at this time is,
Jane loves you!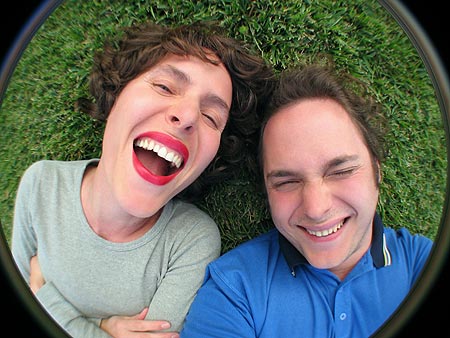 Upcoming shows:
News:
Hey everybody. Sorry we haven't updated you for such a long time. Philipp has started a job in Frankfurt, so we won't be playing as many shows. Oh, yeah, and you can listen to our albums for free now on bandcamp!

Josepha, of Crazy for Jane, is releasing solo albums. When she's alone she is called Susie Asado. You can find out tour dates and further information on www.susieasado.com and myspace.
Desperate Serenade and Watermelon Cloud are still available for purchase through Olive Juice Music and Bicycle Records!
We continue work on our album, Crazy Jane Meets the Family, scheduled for release in 2010.
Links:
contact, recordings, past shows, links, flash version